Unusually high costs for labor and construction materials will not prevent the renovation and addition of the North West Public Schools Viking Field (Athletic Complex). Construction machinery and trucks rumbling southwest of the school in recent days are proof of this.
The terrain is virtually unrecognizable except for the perimeter of the asphalt track and the worn metal bleachers. The effects of labor and material costs on the school's athletic complex are not as clear.
The original plan called for a total cost of just over $7.5 million for upgrades to Viking Field – $2.84 million in the first phase (artificial turf, field lighting, grandstand and match room). press, bulletin board, ticket office and parking lot) and nearly $5 million in phase two (concrete ground of the house and plaza).
Edwards said some may "still come to fruition, but time will tell".
There was never a solid timeline, NWPS Superintendent Jeff Edwards said, but the idea of ​​the project being completed in two phases has likely crumbled to dust.
"Now we could be in three, four or five, six… who knows how many phases."
It's just a bump in the road, said NW High School superintendent PJ Smith.
"You go back to the drawing board and say, 'What can we do to make this happen? ""
The need to go back to the drawing board for fine tuning became evident at a special meeting of the North West Board of Education on May 3. When all was said and done late Tuesday evening, two offers were accepted: the sports field and the field lights.
"We removed the box office, concrete, fencing and the digital video board," Edwards said.
Currently, Edwards said, about $16 million to 17 million of the $2.8 million planned for the first phase is planned. A grant to help pay the turf bill is expected to raise $125,000.
Turf and lighting were seen as essential elements of the Viking Field project.
"It has become a safety factor. The pitch itself was coming to a place where when the kids made a cut, parts of the turf would show up," Edwards said.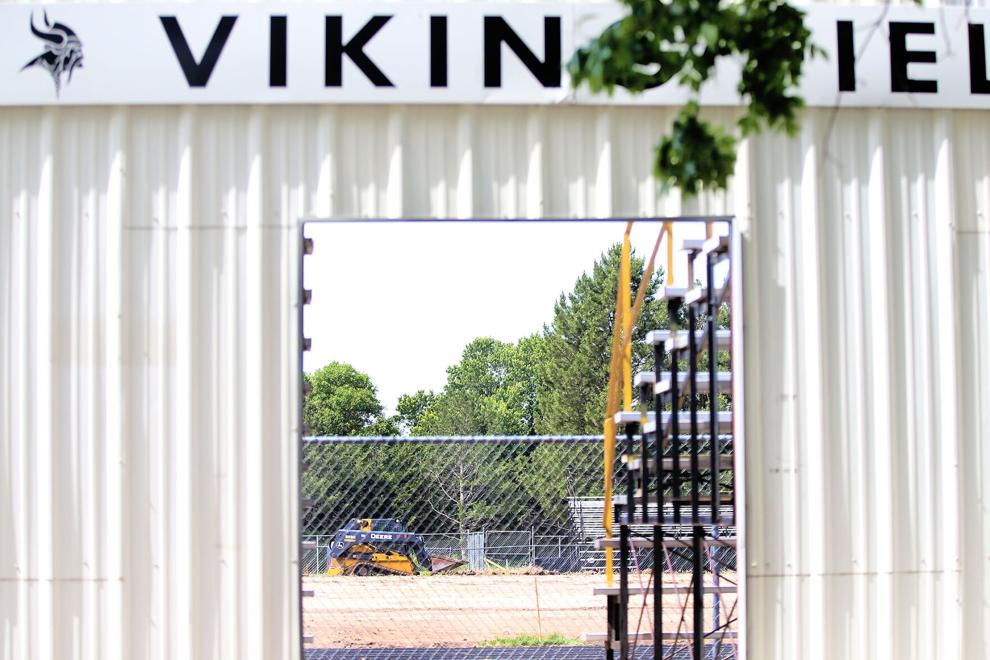 The new turf would be widely used, he added. "For me, it's being able to get all the kids to use that pitch – band, football, soccer, etc."
Smith echoed that sentiment.
"It's exciting for our students to have a new playground, something to be proud of. We have so many activities besides sports that are going to use it… we're going to impact a lot of our students," Smith said. "It will be great for them to be on something they can be proud of and take good care of."
Edwards said the school board understood the importance of having a cooler, safer pitch.
"In their research, they identified that we will have to invest money in this, even if we don't do grass pitches. They were very avant-garde.
Then there are the campfires.
Edwards said: "We will be able to play at night, which we currently cannot in the spring. This will create opportunities for different types of schedules.
Matt Fritsche, NWHS athletic director, recalled, "We had a shootout in our district or sub-district game and the Kearney Catholic students weren't the only ones praying for it to end," said- he joked. "I was afraid that we would have to come back the next day."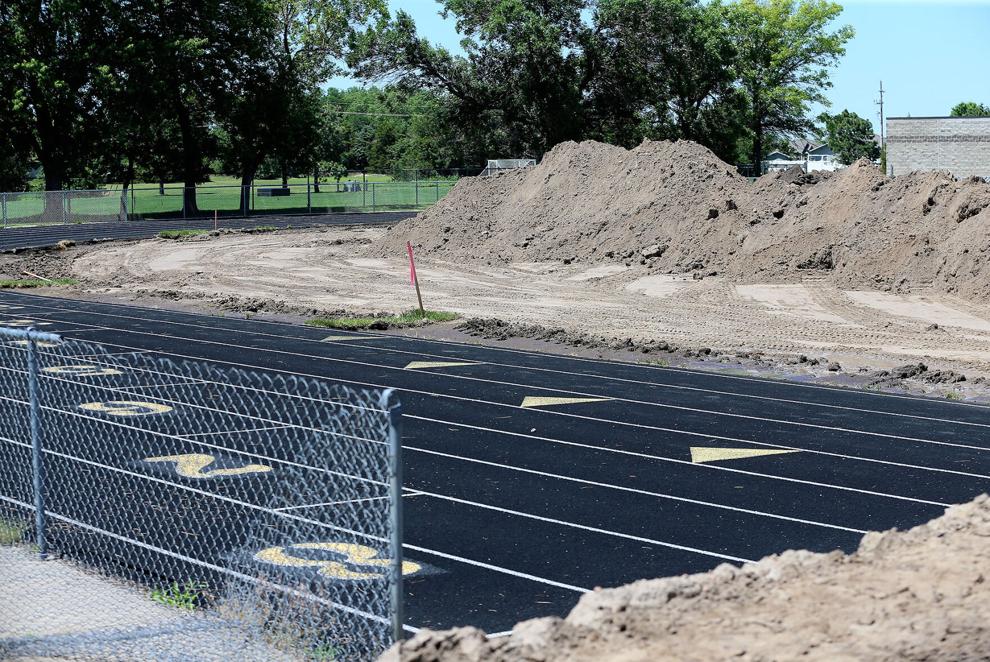 The slowdown did not deter Edwards.
"At this time, we can control this amount of funding and we will do everything we can to serve our students with what we have."
Fritsche said: "Dr. Edwards and our board have done a good job of making the most of the things we can control.
Smith's history with Viking Field dates back long before his days in the Northwest, he said.
"I was at Fairbury and I coached on that ground. It's something that's been needed for a while."
Necessary and important enough not to get discouraged, Smith said.
"With anything in life, you're going to run into obstacles. It's every day in life, and it's not something that puts you off," he said. "Our goal is that we're going to get there. It might take a little longer than expected and we might have to work a little harder, but that won't stop us.
For more information about the North West Public Schools Viking Field Renovation and Addition Project, including how to contribute, go to https://ginorthwest.infocampaign.org/
Jessica Votipka is an education reporter at the Grand Island Independent. She can be reached at 308-381-5420.